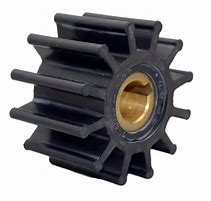 High Quality Impeller & Gasket for Jabsco Pump
£19.00
Description
High Quality Impeller for Jabsco Pump
Replaces Jabsco #: 18838-0001
12 Blades, 15.9 mm Centre, 62 mm Diameter, 31.7 mm Long.
Used on these Volvo Penta Models and many more.
AQ200B, AQ225B, AQ200C, AQ200D, AQ225C, AQ225D, AQ255A, AQ255B, 3.0GLMMDA, 3.0GSPMDA, 4.3GLMMDA, 4.3GLPMDA, 4.3GSPMDA, 5.0FLPMDA, 5.8FLPMDA, 5.7GLPMDA, 5.7GIPMDA, 5.7GIPMDACE, 5.7GLIMDA, 5.7GIIMDA, 5.0FiPMDA, 5.0FiPMDM, 5.8FiPMDA, 5.8FiPMDM, 7.4GLPMDA, 7.4GLPMDM, 8.2GLPMDA, 8.2GLPMDM, 7.4GLIMDA, 7.4GLIMDM, 8.2GLIMDA, 8.2GLIMDM, 3.0GSMHUB, 3.0GSPHUB, 3.0GSMNCA, 3.0GSMNCS, 3.0GSPNCA, 3.0GSPNCS
---
Only logged in customers who have purchased this product may leave a review.